December 2017 - PY2OHH Overtone Crystal Oscillator
Even simple items of test equipment are useful. This is a story of how a new one made its way onto my bench recently. It isn't groundbreaking or even new research but rather the description of a process of testing - using existing simple equipment to create another. I think it also shows what a sharing pastime ham radio can be. I used two items of test equipment, one created by a ham in India and another from the USA - shared freely with the community to help with the creation of another circuit from a ham from Brazil. What a great hobby this is.
The GQRP Club is a marvellous source of components for members. Often, our sales manager Graham G3MFJ will find absolute bargains to pass onto members. This time it was a large bundle of mixed crystals, including a quantity marked 40MHz. Graham tried them on his crystal tester and got nothing. The club goes to some length to check items that we sell to members, so as a challenge he sent a couple each to both myself and Nick G8INE check them out.
My crystal tester didn't want to know them either. A quick alternative test was to see what my Scalar Network Analysers made of them. First I tried the SNA Jr designed by DuWayne Schmidlkofer KV4QB.
There was definitely some activity at 40MHz.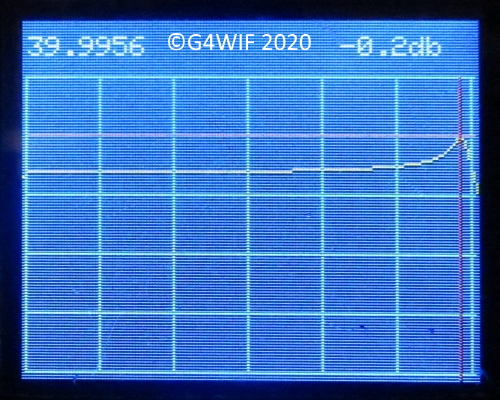 I then scanned it using my "Sweeperino" designed by Ashar Farhan VU2ESE.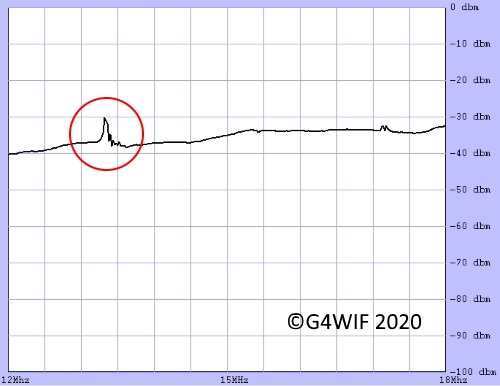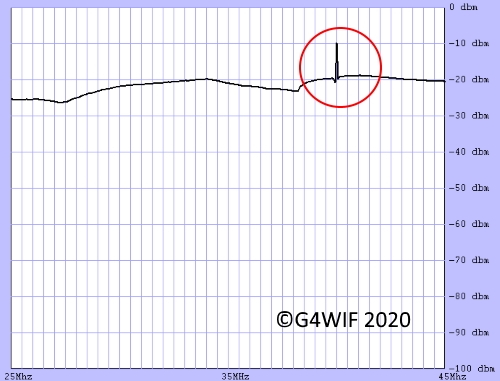 Clearly these were going to be overtone crystals - you can see that from the response at 13MHz - and then at 40MHz and it was going to need a tester/oscillator designed for overtone rather than for fundamental crystals.
Nick G8INE did some research and found a design by Miguel PY2OHH
[Miguel has a website very much worth visiting]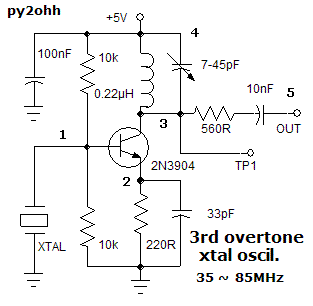 Miguel also provided a very helpful layout for a board using pads.

The numbers on the pads correspond to the numbers on the schematic.
Nick got his unit built first using MeSquares from QRP-Me. These are also available from GQRP club.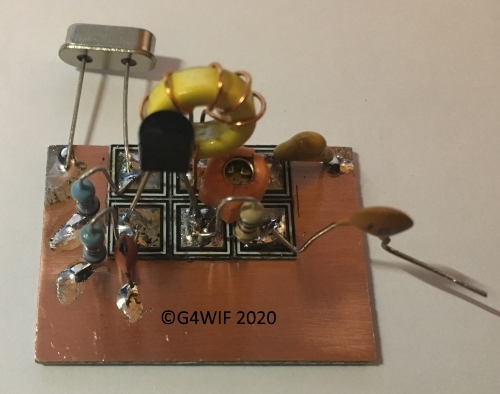 You can see that Miguel's layout was easily translated to "MeSquares".
Later in the day I finished my tester.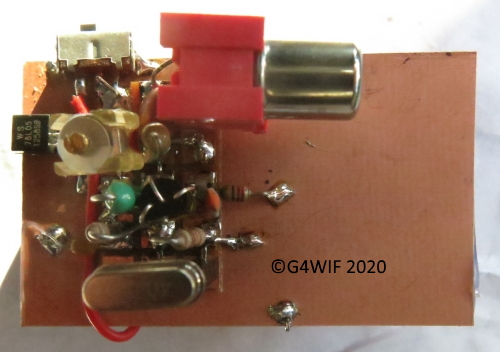 My unit was built on a small matrix board that I created on my mill. Then I sat it on top of a 9v battery holder.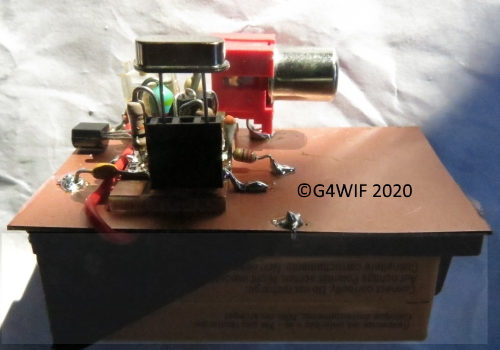 and a nice healthy output seen on my 'scope.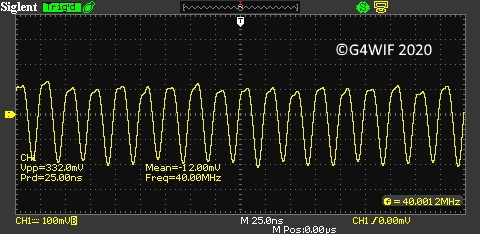 At the end of the day, Nick and I each ended up with a simple piece of test equipment which in the future we can drag out and verify an overtone crystal. It doesn't even really need to go in a project box. We also confirmed that these crystals were OK to sell to GQRP club members. What they will do with them may be seen in a later issue of Sprat magazine.
Some observations about components used. Constructors shouldn't get too hung up about not having the exact component specified. I didn't have any 2N3904's. A quick rummage found some NPN transistors marked 2N3704. I tried it and it worked. I also didn't have any 33pF capacitors or .22uH inductors. I used 22pF and .47uH inductor and they were close enough. Nick didn't have any inductors that size so he wound 7 turns on a T37-6 core.
Thanks to Miguel PY2OHH we didn't even need to pore through text books to find a design so that we could test these club crystals. A design was just a click away, so thanks again to Miguel for creating his website.
Thanks also to DuWayne and Farhan for sharing their test equipment projects with us.